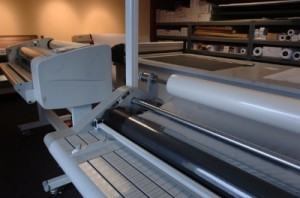 Lamination and Mounting
Laminating is the ideal way to protect and seal your printed materials for beautiful and long-lasting results that also enhance the sharpest and clearest images. Laminating and mounting is used on everything from ID badges to tradeshow presentations. We can also laminate or mount your project on a variety of materials that include Sintra, Foam Core and Gator Board.
Sintra is a very durable plastic sheet that can be flexed without putting a kink into the graphic. Foam core is cost-effective and best used for temporary signs or prints that are going to be framed. Gator Board is a high-quality, much stronger version of foam core.
At NeFra, we can bind and finish your materials, while saving you stress, time and money. Our bindery department is staffed with highly trained and skilled professionals. We offer many valuable, necessary services, and we will be glad to help you decide which best suit your budget and project.